Save the Week!
This year, in light of the COVID-19 pandemic, Pet Night on Capitol Hill will be held virtually as Pet Week on Capitol Hill!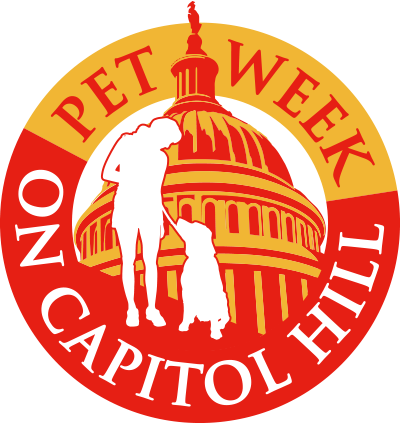 Virtual Event
Tuesday, September 8th – Thursday, September 10th
Schedule forthcoming
Sign up today so you don't miss information about virtual Pet Week and stay on the list for next year's Pet Night!
About Pet Week
In an effort to safeguard the health and safety of all, we have chosen to transform Pet Night, an annual reception on Capitol Hill, to a virtual event to be held over the course of three days: Pet Week on Capitol Hill! Hosted by the Human Animal Bond Research Institute (HABRI), Pet Week on Capitol Hill will bring the power of pets to Capitol Hill, delivering the message to our elected representatives that pets are important for human health and quality of life. Pets have become even more important during the coronavirus pandemic. Pet Week will feature Members of Congress, industry leaders, the veterinary community, animal welfare advocates and research organizations to share information about the importance of pet ownership in America and the scientific evidence that shows how policies that strengthen the human-animal bond can improve wellbeing for both people and companion animals.
Pet Spotlights at 2019 Pet Night!